View cart
"Jeroen Brouwers. Kroniek van een karakter." has been added to your cart.
A.L. Snijders. Brandnetels & verkeersborden.
€40,00
194 ZKV's. Met vier schilderijen van Gummbah. 2012 Enschede/ Doetinchem, Afdh Uitgevers, eerste druk, één van de 500 genummerde en door Snijders en Gummbah gesigneerde exemplaren. 303p. 19,5:12 cm. Gekartonneerd, met leeslint.
Out of stock
Gerelateerd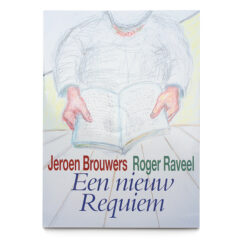 Jeroen Brouwers / Roger Raveel. Een nieuw Requiem.
Met tien illustraties van Roger Raveel. 2009 Antwerpen Wever & Bergh eerste druk 59p. 29,5:21 cm. Ingenaaid met flappen.
Bijgevoegd: cd met het Requiem van Mozart in een bewerking van Christian Köhler uitgevoerd door I Solisti del Vento.
€

20,00
Add to cart