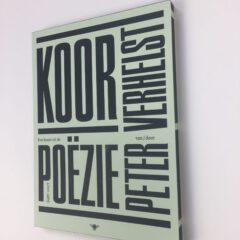 Peter Verhelst. Koor.
Een keuze uit de poëzie (1987-2017). Met een nawoord van Stefan Hertmans. 2017 Amsterdam/ Antwerpen, De Bezige Bij, eerste druk. 145p. 21,5:16 cm. Garenloos.
Met opdracht van Stefan Hertmans: "Voor Gert,/ ook namens Peter,/ Stefan Hertmans.
€

25,00
Add to basket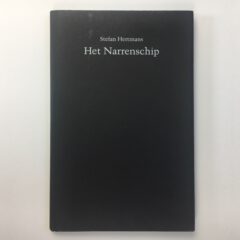 Stefan Hertmans. Het Narrenschip.
1990 Gent, Poëziecentrum. 63p. 22:14,5 cm. Linnen met stofomslag. Met gesigneerde handgeschreven dichtregel op de titelpagina:
"Ooit, toen ik met Charybdis/ in de noordenwind…"
€

35,00
Add to basket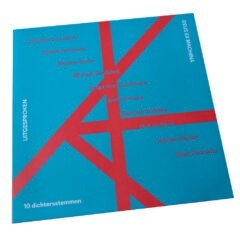 Uitgesproken. Deus Ex Machina #141.
Met bijdragen van Delphine Lecompte & Swoon, Stefan Hertmans (met zijn broer Peter), Ellen Deckwitz en Ingmar Heytze (als Asfaltfeeën), Didi De Paris & Knelpunt, Andy Fierens (& the Androids), Michaël Vandebril & Swoon, Serge Van Duijnhoven (met Dichters dansen … Read More
€

10,00
Add to basket