Remco Campert / Wim Crouwel. De letter N.
€300,00
Gedicht van Remco Campert grafisch verbeeld door Wim Crouwel. 1967 Amsterdam, Drukkerij Den Ouden, nieuwjaarsgeschenk, niet in de handel. In verschillende kleuren gedrukt en gebonden als blokboek. 26p. 15:20,5 cm. Omslag met lichte gebruikssporen.
Door Campert gesigneerd in potlood op de binnenflap van het omslag.
In stock
Beschrijving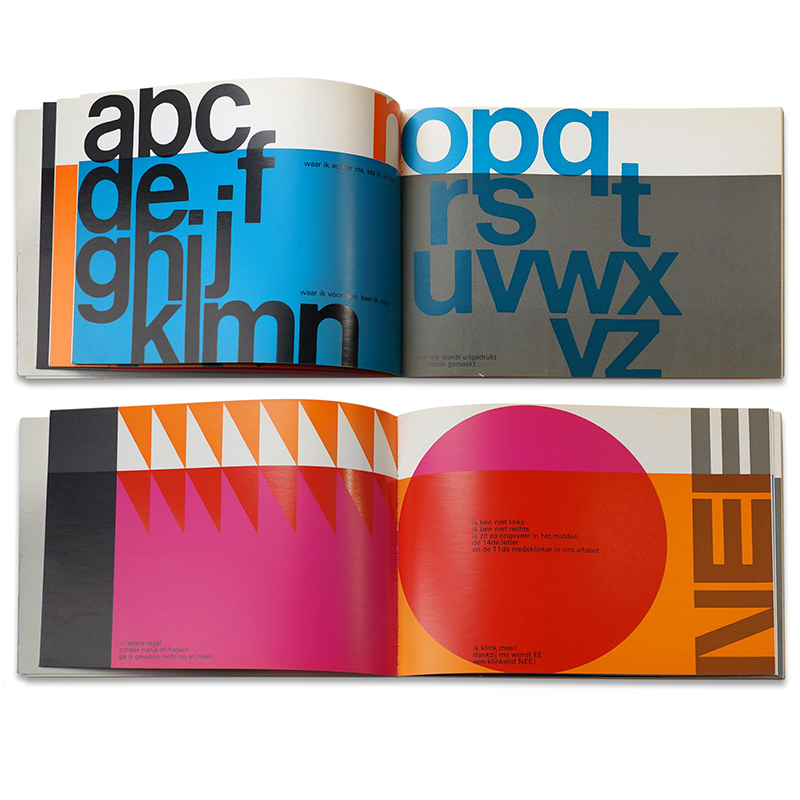 Gerelateerd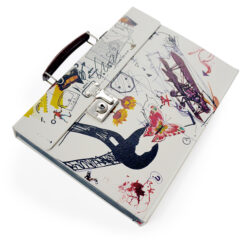 Tinguely / Pontus Hultén. "Méta".
[:nl]1973 Paris, Pierre Horay, 363p. 31:22 cm.
Catalogue in suitcase cover, with carrying handle and suitcase lock. French edition including an original machine drawing from 'Meta-Matic No. 6' in green, pink, yellow, and blue, signed in pencil by Tinguely, and a 33 1/3 rpm record with "Méta" sounds.
The ultimate suitcase edition![:]
€

750,00
Add to cart