View cart
"Freddy de Vree. WFH met olifanten. Originele kleurendia's." has been added to your cart.
Paul De Vree. Over den Roman.
€60,00
Cursus gehouden aan de Volksuniversiteit Herman van den Reeck. 1933 Langemark, overdruk uit Jong Dietschland studieblad voor Vlaamsche cultuur en politiek, debuut, eerste druk, 56p. 23:16 cm. Geniet.
Uit het vroegere bezit van Freddy de Vree, met zijn naam en adres op de eerste pagina.
Out of stock
Gerelateerd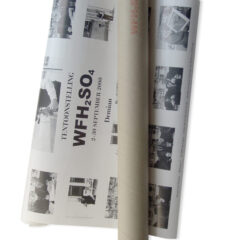 Freddy de Vree. WFH2SO4.
Tweezijdig bedrukt affiche, verschenen ter gelegenheid van de gelijknamige tentoonstelling van W.F. Hermans archivalia uit de collectie van Freddy de Vree. 2000 Antwerpen, Demian, oplage 300 genummerde en door De Vree gesigneerde exemplaren, in kartonnen koker met rode stempel 'WFH2SO4'.
Read more