Marcel Broodthaers. Phantomas.
Special Broodthaers issue, designed by the artist.
Bruxelles, Phantomas, February 1966, XIII, No.62, one of 500 copies. Directors: Théodore Koenig, Joseph Noiret, Marcel & Gabriel Piqueray. (16p.) 22,5:14 cm, stapled.
Printed in black and red.
Gerelateerd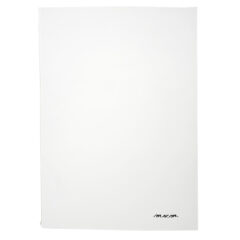 Marcel van Maele. m.v.m.
Catalogus met een inleiding van Willem Elias ('De geboekstaafde claustrofobieën van Marcel van Maele').
1994 Asse, Galerij De Ziener, oplage 200 genummerde en gemonogrammeerde exemplaren. Met een witgeschilderd omslag, gemonogrammeerd op de voorzijde en genummerd op de achterzijde. 22p. 42:30 cm. dubbele cahiersteek.
Een catalogus-object van formaat.
€

125,00
Add to cart